Head Coach
Marissa Schweitzer
Marissa grew up in Powell River swimming with the BCSSA team the Powell River Aquatic Club. She went on to coach her home team for multiple years, then coached with Swim BC teams in Victoria including Island Swimming, and the Tyee Aquatic Club.
Now, Marissa is a full-time teacher with SD47, and is the head coach of the West Coast Wind Swim Club.
Marissa has her National Lifeguard Certification, CPR-C and AED, First Aid, WSI Certification and is NCCP Swimming Level 1 and Level 2 certified.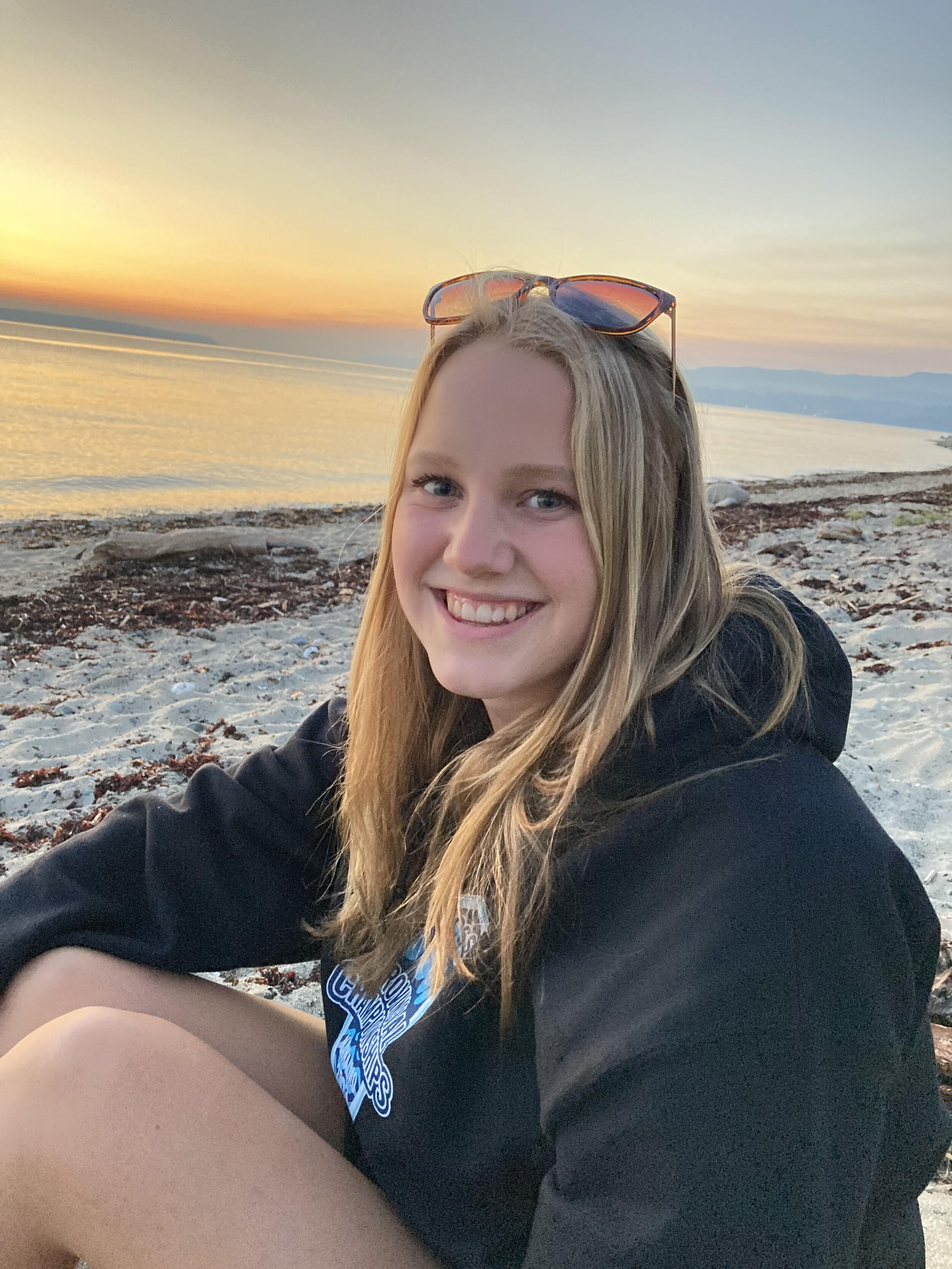 Substitute Coach
Hannah Giesbrecht
Hannah Giesbrecht started swimming with the Powell River Aquatic Club (POW) in 2014 and her love for competitive swimming has continued to grow since then.

She started junior coaching for POW in 2021 and was the assistant coach in the summer of 2023. She was the substitute coach for the Wind in their 2022-23 season and have decided to continue in the role for the current 2023-4 season
.
She is excited to be working with the Wind and Coach Marissa for another season!
Hannah is a certified Water Safety Instructor, National Lifeguard, and is currently completing her NCCP level 1 coaching course.
Executive Board
​​​​​​​Executive Directors:
-Carey Gunther
-Megan Greig
-Melissa Hawkins
-Wendy Cocksedge-Hamilton (and Secretary)

Administrative Lead: Marissa Schweitzer
​​​​​​​
Fundraising Leads:
-Avi Sternberg
-Chelsea Ward

Ferry Voucher Lead:
Becki Mikkelsen

Intermittent Officials Director: Eli Schweitzer

Registrar: Erin Neall

Members at Large: Chris Naylor, Lisa Giesbrecht, Tanya Larkin, Kent Jenkins, Annette Mulder, Kelly Lefler, Guy Chartier, Margot Jantz, Jill Gerhart, Cindy Mitchell


​​​​​​​