Welcome!
The West Coast Wind Swim Club (The Wind) is a newly established competitive swimming program in Powell River / qathet, British Columbia.

If you are interested in joining the Wind for this coming season please contact us!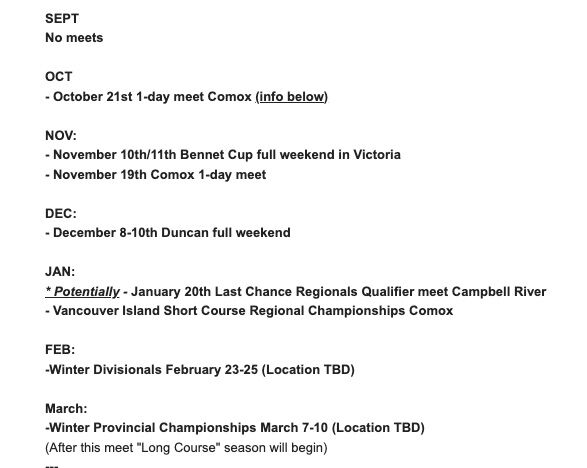 Meet Schedule!
Please see the swim meet competition schedule for this Fall - October 2023 to January 2024.
More dates will come along later.
Upcoming Events
* Sept 24th- Last Sunday of the Month = Practice Change
* October 9th - Thanksgiving Monday = No Practice
* October (_TBD_): Deadline to submit entries for Comox meet
*October 21st: Comox 1-day Meet


---